News
MAMI on KIAF will tell, to whom to give the budget ' 2009 most effectively
You wish to learn, where to direct the marketing budget in 2009 with the greatest benefit? To receive recipes of leaders of the market on efficiency measurement in spheres of consumer promotion, trade marketing and event? Want the information first-hand about existing ROI in BTL?
Then you should visit 2-hour Conference of Association MAMI within the limits of KIAF called "The estimation of efficiency of non-media marketing communications, ROI in BTL".
Conference promises to become the event, obligatory for visiting to those for whom efficient control of ROI in sphere of marketing services is important.
You wish to see the fight for the budget of the largest advertisers? A duel of sharks of advertising and predators of not media communications? Open eyes and remember not to miss the slightest detail in this dispute. In a duel the truth will be born.
Visit round table of MAMI "Whom to give marketing the budget 2009 to: TV channel or the promoter?» Fight of year will take place on May, 27th at 15.00.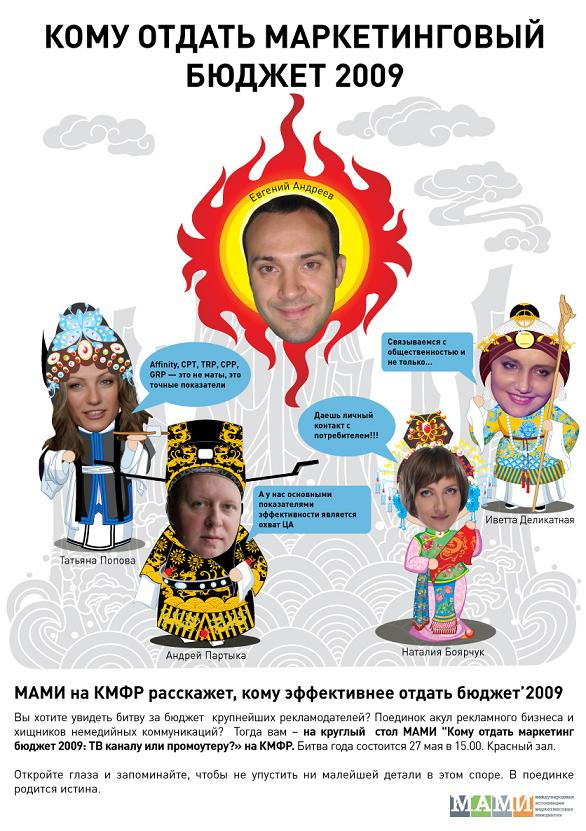 Back to news list